---
---
Our entire program shipped to your doorstep.
---
Enjoy our less intensive 90-day training option at only a fraction of the cost of our flagship program! We've stripped out our premium accountability features to give you a more barebones training experience.
---
Enroll Now!
Watch Video
---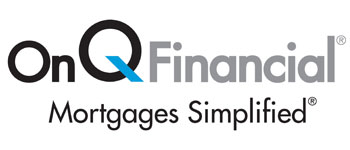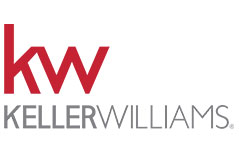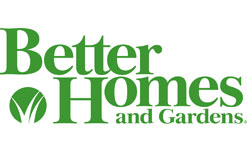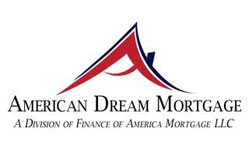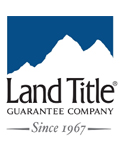 ---

---
"My business has dramatically increased."
---
Loan Officer - On-Q-Financial
---
---
---
What is 90-Day Sales In-a-Box?
What is the Teams & Business Partners program?
---
This program, delivered to you in-a-box, teaches you the 5-habits of highly effective salespeople tied to daily virtual training.
---
Enroll Now!
Schedule a Demo
---
Weekly curriculum. Daily training content.
---
Whether you're brand-new in sales, an inspiring top producer, or a top one-percenter we have the training content and tools to help you accelerate your growth.
---
---
All "In-a-Box" and "Challenge" users will receive:
---
Unique login for video tracking and submissions.
Exclusive workbook & planner shipped to your doorstep.
300+ Training Videos from Dr. Bruce Lund.
Private Facebook Group for group learning.
Coach-on-Call™ chat for 24-hour support.
Patented Sales Scoreboard, CRM, and Accountability Tools.
---
(3-Hours of Business Development & Planning)
---
---
---
In this section, we will overview the 5-Habits of Highly Effective Salespeople, and have you fill out a business evaluation exercise.
---
---
---
Next, we will show you how to set a dominant sales focus tied to our systems, and have you fill out a personal habit assessment.
---
---
---
Then, we will overview our influencer marketing system, and have you fill out an entrepreneur evaluation.
---
---
---
Last, we will show you how to setup and organize your database, and optionally use our included CRM and online systems.
---
Week 0 (20 Training Modules)
---
Daily Time-Block Habits & Routines
---
We believe onboarding in business is vital to the experience and overall success of any program, which is why we slow down on the front-end and build in a "practice week" to help you build out your daily time-block systems to ease into our full program.
Week 1 (20 Training Modules)
---
Turn Your (Pitch) Beliefs into Money
---
Having something to say is just as important as having somebody to say it to. We'll help you convert 67% of your first conversations while never commoditizing yourself ever again.
---
Week 2 (20 Training Modules)
---
Perfecting Your Prospecting
Avoid the Sales Rollercoaster
---
Over 80% of people struggle with prospecting. We'll show you how to master a proactive prospecting system that will increase accountability and never leave you guessing.
---
Week 3 (20 Training Modules)
---
10-Touch "with value" System
---
All salespeople know the fortune is in the follow-up. We'll help you implement a 10-touch "fight club" follow-up with value system to drastically increase your close-ratio.
---
Week 4 (20 Training Modules)
---
3-Rewards of Customer Service
---
Every one customer should result in 3-rewards: reviews, referrals, and repeat business. We'll help you develop a 90-day onboarding system to convert new clients to lifelong clients.
---
Week 5 (20 Training Modules)
---
How Attractive is Your Brand?
---
We believe to attract more business you must become more attractive. We'll teach you our influencer marketing system to become the must-have, go-to person in your market.
---
Week 6 (20 Training Modules)
---
---
We understand our program is intense, which is why we like to pause to recap the 5-Habits. We'll help you hit "reset" to assess the first 45-days of the program and plan for the next.
---
Week 7 (20 Training Modules)
---
Perfect Your Presentation
---
Professionals can build their brand through one-to-one and group meetings. We'll show you how to effectively connect with people and "go deeper" during any first meeting.
---
Week 8 (20 Training Modules)
---
---
Your time and energy are your two most valued assets. We'll teach you how to drastically increase setting appointments and getting those appointments to make.
---
Week 9 (20 Training Modules)
---
---
Most salespeople don't know how or when to follow-up with value. We'll help you automate new leads and prospect follow-ups to drastically increase your probability in sales.
---
Week 10 (20 Training Modules)
---
How to Scale with Tech & Events
---
The expression "work harder, not smarter" is easier said than done. We'll show you tangible ways to leverage your business and scale through events, technology, and contacts.
---
Week 11 (20 Training Modules)
---
Digital Marketing Mastery
---
There are more resources than ever to help you build your brand. We'll give you ways to build omni-presence online through lead generation, paid ads, and social media.
---
Week 12 (20 Training Modules)
---
Always Bet On & Invest In Yourself
---
Confidence is the one asset that affects our entire lives, especially as salespeople. We'll tech you the behavioral sciences behind what confidence is and why it's so important.
---
---
---
Accountability Software & Tools
---
---
---
We believe everyone competes harder when there is a scoreboard. You will gain instant access to our powerful and simple online Scoreboard & CRM.
---
---
---
We've developed an easy-to-use CRM for you to use to keep your contacts organized using our Proactive Prospecting™ selling system.
---
---
---
Our online platform features AI that will study your contacts and activities and suggest when you should follow-up or move contacts in your CRM.
---
---
---
The program comes bundled with a 90-day planner and a companion workbook that follows along with our daily content and systems.
---
---
---
We've gathered industry leaders and program veterans to bring you exclusive training content geared specifically to your industry's challenges.
---
---
---
Watch full length interviews with program graduates who are crushing their sales goals, facilitated by Dr. Bruce Lund in a podcast format.
---
---
one-time cost
shipped directly to your doorstep
---
Sign Up Now!
13-Weeks of Training
90-Day Sales Planner
Lead Generation CRM
Sales Scoreboard
Coach-on-Call™
Program Workbooks
Business Dev Bundle
300+ Training Videos
Daily Content & Exercises
Group Accountability
Group Mastermind
Weekly Live Training
One-to-One Coaching
Private Facebook Group
---
---
We guarantee that if you don't increase your productivity over the next 90-days, you will receive 100% of your investment back.
---
You must (in real-time) complete 80% of all submissions, videos, and daily activities.
---
---
---
"This program is Ninja on STEROIDS."
---
Agent - Colorado Home Realty
---
{"number_of_testimonials":"3","number_of_testimonials_desktop":"3","number_of_testimonials_small_desktop":"2","number_of_testimonials_tablet":"2","number_of_testimonials_mobile":"1","rtl_mode":false,"slider_draggable":true,"slider_swipe":true,"slider_auto_play":true,"slider_auto_play_speed":"3000","slider_scroll_speed":"600","number_of_slides_to_scroll":"1","slider_pause_on_hover":true,"slider_infinite":true,"pagination":false,"navigation":true,"navigation_icons":"angle","slider_fade_effect":false}