---
Perfect for teams or companies of any size.
---
We understand many managers are also producers who don't always have time to conisistently hold their team accountable. We provide your company world-class, "hands-on" training they deserve. We believe training should be intense but fun and positive!
---
---
---
Training isn't something you did.
Coaching is engaging people in an ongoing process that allows them to do something better tomorrow than they can today.
Unfortunately, most salespeople haven't mastered the basic business fundamentals to grow & scale efficiently:
---
Time Management
Follow-Up
Database Management
​Digital Marketing
Scalability
Work-Life Balance
Prospecting
Objection Handling
Referral Strategy
​Unique Value Proposition
Self-Marketing
and more
3 Coaching Phases for Teams
---
Half-Day Workshop
The 5-Habits of Highly Effective Salespeople with Dr. Bruce
Contact bruce@90daysales.com about pricing and sponsors.
Visit www.brucelund.com to learn why Dr. Bruce is one of the most in-demand speakers.
90-Day Sales Manager
Our flagship 90-day coaching program hosted exclusively with your team.
Contact bruce@90daysales.com about group pricing.
Visit www.90daysales.com/coaching for full details of 90-day coaching breakdown.
Ongoing Coaching
Ongoing access to platform, and Monday accountability calls. plus other monthly training perks.
Train the Trainer = Leverage resources with referral partners. Even host 90-Day Sales Manager in your market.
Pricing for life for all future new hires.
---
Per person, co-pay, by branch, company retainer.
Based on number of participants. Contact Dr. Bruce for pricing.
What do my salespeople get?
Workbook / Sales Planner / Virtual Training Platform
When you sign up for the 90-Day Sales program, you'll get a workbook and sales planner shipped directly to your doorstep along with instant access to our virtual training platform to get started right away.
Daily Workbook Content
90-Day Sales Planner
300+ Training Videos
---
Live Kickoff Session
What better way to energize your team and get buy-in than with a live kickoff session from Dr. Bruce Lund.
Live In-Person or Webcast
Direct Access to Dr. Lund
Two-Hour Onboarding
---
What does my company get?
Speak
Get access to Dr. Bruce Lund and our certified coaches for exclusive trainings for your team, recruits, and/or referral partners. Tap into the 90-Day Sales network and the many vendor partners Dr. Lund has worked hard to build. Bruce is quickly becoming one of the most sought after speakers in the services industry. Go to www.brucelund.com to see a full breakdown of speaking topics and media packet.
Events can include conferences, retreats, community, team meetings, webinars, and much more.
Our digital marketing team will work with your marketing internally to help…
Build brand awareness before and during the event through paid ads.
Work on your unique value proposition or speaking topic.
Follow-up and advertise to post-event.
---
---
---
---
---
For over a decade, Dr. Bruce Lund has trained thousands of professionals all over the country.
---
Bruce earned a PhD in Human Performance at age 29, and was hired as program director and professor. He was then recruited back into corporate America as Director of Sales for a top entrepreneur coaching business.
---
Bruce's 5-Habits of Highly Effective Salespeople is sweeping the nation and quickly changing people's lives both personally and professionally. He's spoken on stages all over the world specific to insurance and financial services including Million-Dollar Roundtable annual meetings in Los Angeles and New York City.
This is a NO-BRAINER for this much value!
---
But don't just take our word for it...
Top influencers endorse our program
---
---
Top accounting firm owner
---
---
Top accounting firm owner
---
---
Leaders love our program!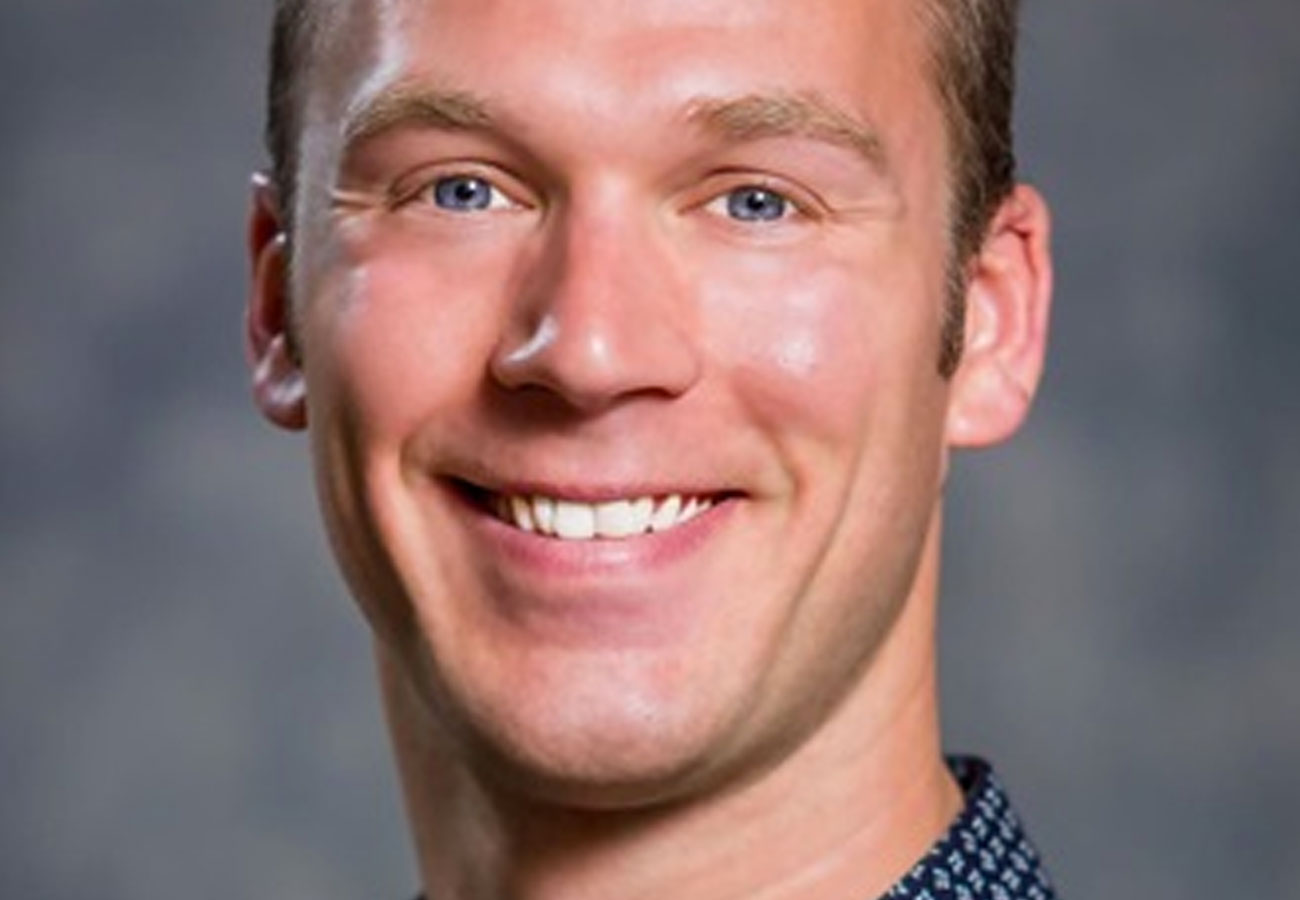 "I recommend 90-Day Sales™ to all of my new hires. This program creates a boost in production and a different way of thinking all while forcing you to be accountable on a daily basis. This leads to an immediate increase in sales, and it's because of this intensity that you will see so much growth."
---
"I will credit this program for my strong start to the industry hands-down, bar none. The program wasn't just a real estate sales training program, but actually a mindset shift as a true entrepreneur and how to use my time most effectively. I'm going on my 8th closing in my first five months."
---
"If you're looking for a smart, talented, energetic visionary to empower your sales team look no further. Bruce is strategic out of the box thinker who has created a must-have training system for salespeople to find their unique voice in the market. This rock-solid program is one of the best investments you can make for yourself and will propel you to new heights both personally and professionally."
---
"90-Day Sales™ is incredible! I was very touched, moved, and inspired by the progress, breakthroughs, and success that I have seen from the participants in this program. In saying that, I am very grateful for the experience of this program and look forward to a continued partnership in the future."
---
---
What others says about the 90-Day Sales Plan:
---
---
---
"The best foundational business course on the planet." - Steven S.
---
"90-day sales isn't a one time thing it's a way of life on how to run your business." - Heidi S.
---
"These 5-habits are all you'll ever need for the rest of your career." - Robin T.
---
"Managing my database and using my CRM has always been my biggest challenge. Not anymore thanks to the 90-day sales system." - Turner W.
---
---
"The 4-hour workday has truly changed my life and how I live proactively now." - Allen W.
---
"The daily sales planner and digital scoreboard makes sales FUN! I absolutely love this planner and will forever use." - Sean B.
---
"Having a daily coach and a community of people committed to their bigger future forces you to be accountable to yourself and the group." - Rachel R.
---
"90-Day Sales takes the guesswork out of what you should be doing in and on your business every day. It's so refreshing." - Stacey S.
---
---
What others says about Habit #1: Opportunity Statement:
---
---
---
"I no longer go into conversations trying to convince other people I'm good enough." - Parke S.
---
"90-day sales isn't a one time thing it's a way of life on how to run your business." - Kim E.
---
---
"I now attract prospects to me because of my unique experiences married to my beliefs. Wow." - Fabbiana P.
---
"Most of us have positioned ourselves as a commodity our entire careers. Not me. Not anymore." - Sean G.
---
---
What others says about Habit #2: Selling System:
---
---
---
"The biggest challenge for newer sales people is knowing how and who to prospect. 90-Day Sales Manager takes the guesswork out." - Cheryl B.
---
"The weekly vision board not only gives me confidence headed into the week but it forces me to keep my CRM fresh in the process." - Bern R.
---
---
"I love the selling system Bruce has created. Having 10 categories of people to attack every week makes building a database fun and easy." - Ryan L.
---
---
What others says about Habit #3: Follow-Up System:
---
---
---
"I didn't realize how weak my follow-up system was until I implemented the 90-Day Sales follow-up touches into my sales game." - Chad H.
---
"Once you learn sales is a game of probability you'll see follow-up as an opportunity rather than an obligation." - Kelly R.
---
---
"Overcoming call reluctance has always been a big challenge for me. That was until Bruce taught me his fight club mindset for following up." - Ryan H.
---
"Building out an automated 90-day follow-up sequence decreases slippage in follow-up and drastically increases close-ratio." - Johanna S.
---
---
What others says about Habit #4: Client Onboarding:
---
---
---
"Being able to have a clear measurement for success with all new clients has been a game-changer for how I onboard my new clients." - Jenny G.
---
"I now see every day with my current client as an interview for my next. Bruce has given me permission to "work like I'm showing off" with my clients to be transformational." - Christy W.
---
---
"So many people give unique customer experience lip service. I now have a purpose behind my work and my customer service to go much deeper with clients." - Kristina R.
---
"It's amazing how this program incorporates other well-known concepts into your business. Incorporating the 5 Love Languages into my 90-Day Onboarding was genius." - Kelsi F.
---
---
What others says about Habit #5: Entrepreneurial Spirit:
---
---
---
"When I heard the stat that people use the first person they talk to 67% of the time it really changed my perspective on my marketing and personal branding." - Julie Y.
---
"The 5-step process to become a person of influence and elevate your status in any community or industry is extraordinary. Be a must have vs. a nice-to-have." - James P.
---
---
"The amount of attention I've gotten just by implementing 90-Day Sales 1-3 marketing activities every day has been eye-opening. Who knew one or two more activities could make such a big difference." - Brandon H.
---