---
---
Train your entire team together.
---
Establish cohesion with new hires and seasoned producers by offering next generation sales training and a lead generation selling system as part of your competitive advantage.
---
Enroll Now!
Try for Free!
---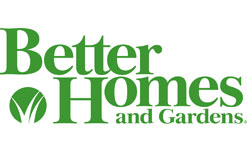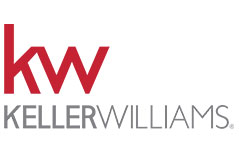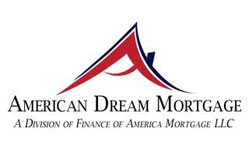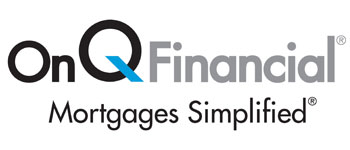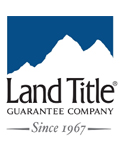 ---
"...looking to empower your sales team, look no further..."
---
Sales Manager - Finance of America Mortage
The Team Training program is perfect for companies and teams who want to onboard new hires or bolster their existing or seasoned producers quickly.
---
Grow your entire team efficiently.
---
We have the tools, expertise, and proven track record to transform your new and current producers into a sales powerhouse.
---
---
---
70% of salespeople don't have an effective selling system. Your team will learn and implement our powerful Proactive Prospecting™ selling system to streamline their sales pipeline.
---
---
---
People don't buy what you do, they buy why you do it. Your team will develop their own unique "sales pitch" that will attract vs. chase prospects. This is not an elevator pitch.
---
---
---
To attract more interest, you must first become attractive. We will lay out 15 different lead gen strategies (most people only have 3) to capture fully-qualified leads that convert.
---
---
---
We know that 87% of the time prospects will choose the first person that follows-up. Your team will master our 10-touch follow-up system that drastically increases close ratios.
---
---
---
Great people tell other great people just how great your team is. We will show your team how to extract 5.7 referrals from every client using your unique customer experience.
---
---
---
Great teams know how to get stuff done rather than giving up. Throughout the program, your team will form lasting habits that will truly transform your sales and business.
---
---
Invite others to join your training.
---
Partner with other producers outside of your company or industry to build relationships and ultimately do business together.
---
Partner with Producers
Build Relationships
Do Business Together
---
Enroll Now!
Try for Free!
---
Your team's sales gamified.
---
Promote healthy competition throughout your team by using our Scoreboard and CRM to track sales and production activities.
---
Maintain Contacts
Record Sales
Track Activities
---
Enroll Now!
Try for Free!
---
We are all about accountability.
---
We ensure that your team is actively participating in our 90-day program through daily and weekly accountability.
---
Submission Tracking
Video Progress Tracking
Sales Activity Tracking
---
Enroll Now!
Try for Free!
---
A dashboard built with managers in mind.
---
Our powerful Manager Dashboard allows you to effortlessly track the progress of your entire team throughout our 90-day program.
---
Track Submission Progress
Track Video Progress
Track Sales Activity
---
Enroll Now!
Try for Free!
---
Analytics delivered directly to your inbox.
---
Receive email reports daily, weekly, or not at all for individual team members or your entire team. The choice is yours.
---
Daily Submission Report
Weekly Player Reports
Weekly Roster Report
---
Enroll Now!
Try for Free!
---
We're all in the boat together.
---
Join an exclusive community of like-minded individuals who all want the same thing: massive growth every 90-days.
---
Private Facebook Group
Coach-on-Call™
Exclusive VIP Events
Networking Opportunities
---
Enroll Now!
Try for Free!
Get started for
per month/person for 3 months
plus one-time $49 charge per person for materials and shipping
---
Enroll Now!
Try for Free!
---
This program is a 3 month commitment with daily expectations that are designed to grow and push you to the next level. Before signing up, please ensure that you can give us as least 20-minutes per day and 90-minutes every Tuesday for training.
---
13-Weeks of Training
Weekly 90-Min Live Training
90-Day Sales Planner
Program Workbooks
Online Platform Access
300+ Training Videos
Lead Generation CRM
Sales Scoreboard
Daily/Weekly Accountability
Private Facebook Group
Coach-on-Call™
---
---
---
"60-days into the program, I already had my biggest month."
---
Mortgage Originator - AmeriFirst Financial
---
{"number_of_testimonials":"3","number_of_testimonials_desktop":"3","number_of_testimonials_small_desktop":"2","number_of_testimonials_tablet":"2","number_of_testimonials_mobile":"1","rtl_mode":false,"slider_draggable":true,"slider_swipe":true,"slider_auto_play":true,"slider_auto_play_speed":"3000","slider_scroll_speed":"600","number_of_slides_to_scroll":"1","slider_pause_on_hover":true,"slider_infinite":true,"pagination":false,"navigation":true,"navigation_icons":"angle","slider_fade_effect":false}