---
Perfect for teams or companies of any size.
---
We understand many managers are also producers who don't always have time to conisistently hold their team accountable. We provide your salespeople the hands-on training structure they deserve. We believe training should be intense but fun and positive!
---
---
---
Coaching is engaging people in a systematic process that allows them to do something better tomorrow than they can do today.
Most salespeople, regardless of experience, haven't mastered the basic fundamentals to grow & scale efficiently.
---
Time Management
Follow-Up
Database Management
​Digital Marketing
Scalability
Work-Life Balance
Prospecting
Objection Handling
Referral Strategy
​Unique Value Proposition
Self-Marketing
and more
---
15-hours of exclusive LIVE training with Dr. Bruce and your team including a half-day, in-person kickoff session.
---
Half-Day Kickoff (3-Hours)
90-Day Sales Plan & Orientation
Turn Your Pitch into Money
Perfecting Your Prospecting
Perfecting Your Follow-Up
New Client Onboard & Retention
Course in Confidence (1-Week)
Build, Maintain, Protect Your Confidence
Graduation & Next 90-Days
Proof of Mastery & 90-Day Sales Plan
---
Sales Accountability Software
---
---
Scoreboard
Activity Tracker
Team Management
Contact Management
CRM Lists & Tags
Sales Tracking
Follow-Ups & Tasks
Coach-on-Call
iPhone & Android Apps
Zapier Integration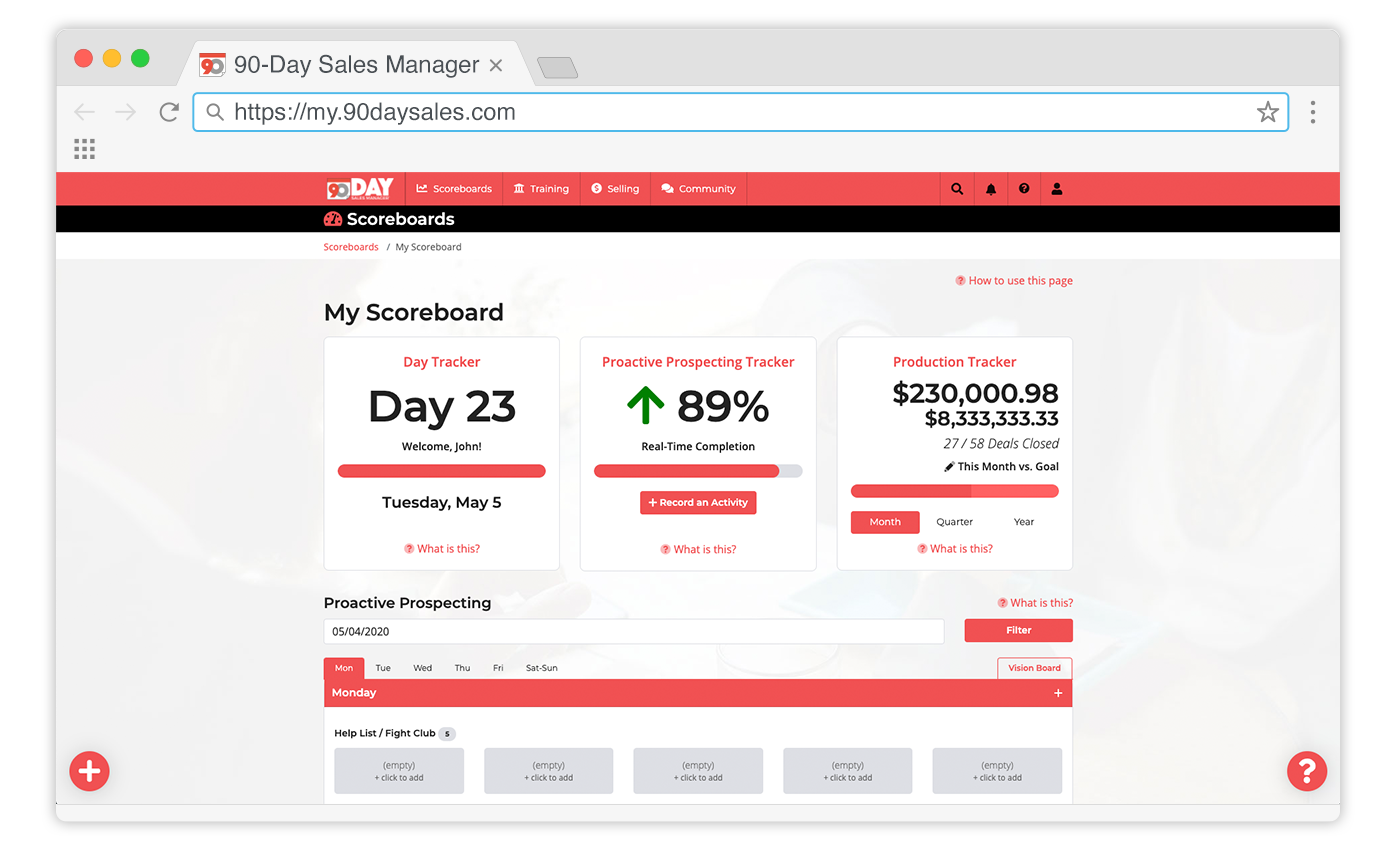 Our virtual training platform features 100+ organized videos with Dr. Bruce and our certified coaches to guide participants through 90-days of training in sales, service, marketing, and mindset.
100+ training videos with Dr. Bruce
Industry expert videos from graduates
Videos are tracked so there's nowhere to hide
---
---
Per Person. Co-Pay. By Branch. Company Retainer.
Based on number of participants. Contact Dr. Bruce for pricing.
---
---
Our advisors are 5x more likely to reach production goals, and 6x more productive in their daily activities.
But don't just take our word for it...
Producers endorse our program
---
---
---
---
For over a decade, Dr. Bruce Lund has trained thousands of professionals all over the country.
---
Dr. Bruce earned a PhD in Human Performance at age 29, and was hired as one of the youngest program directors in the Texas A&M system. He was then recruited back into corporate America as Director of Sales and lead trainer for a top entrepreneur coaching company.
---
Dr. Bruce's 5-Habits of Highly Effective Salespeople is sweeping the nation and quickly changing lives personally and professionally. He is one of the most in-demand speakers in housing, banking, and financial services speaking on stages such as the Los Angeles Convention Center and New York City Marriott Marquis. Dr. Bruce is trusted by some of most respected associations such as Million Dollar Roundtable and the largest platforms such as BreakthroughBroker with over 600,000 active users in real estate. Everybody needs a coach in life. Isn't it time you found yours?
---
What better way to energize your team and get buy-in than with a live kickoff session from Dr. Bruce Lund. Invite potential recruits or referral partners to join you on your campus.
Live In-Person or Webcast
Direct Access to Dr. Bruce
Two-Hour Onboarding
---
---
Leaders love our program!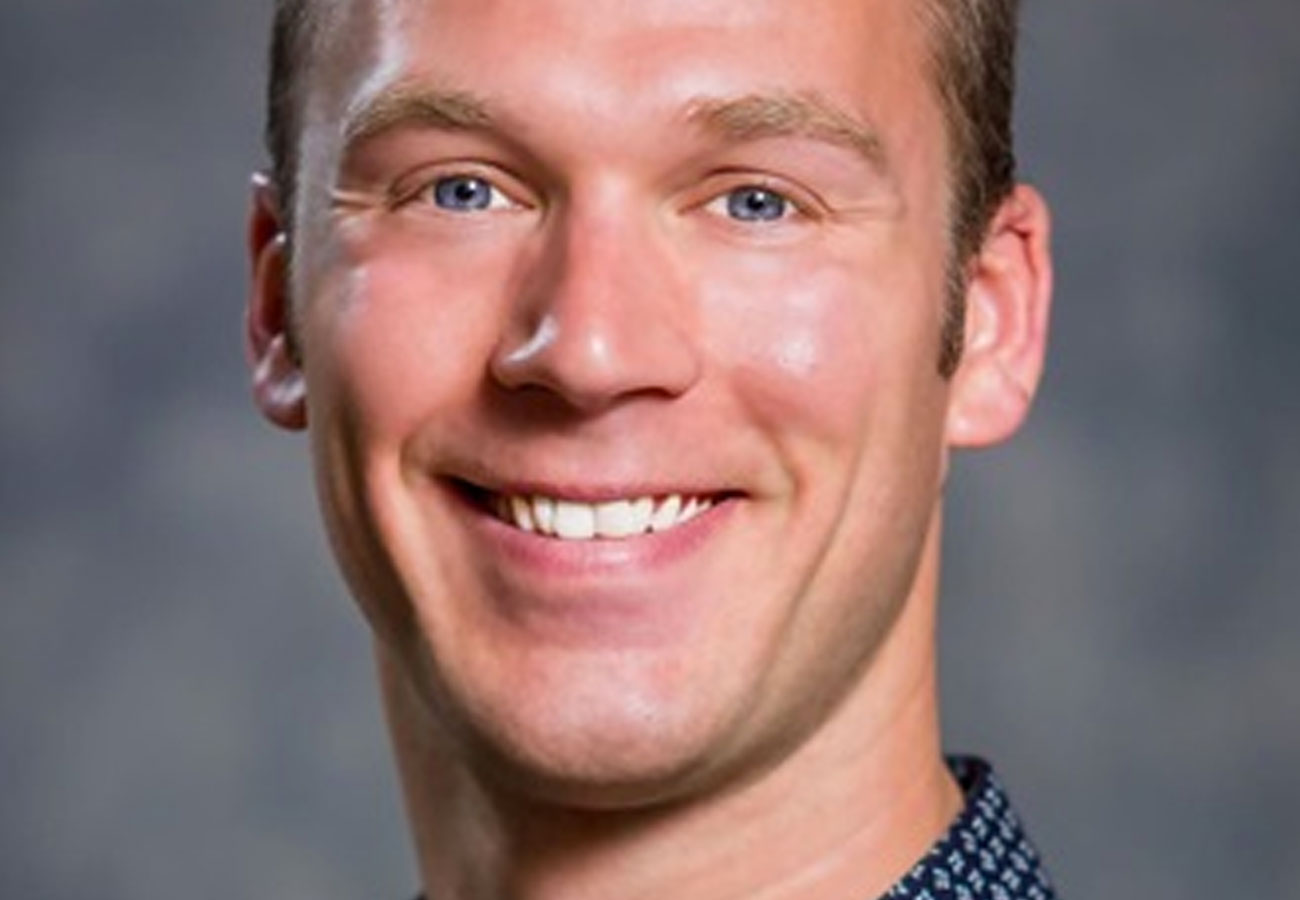 "I recommend 90-Day Sales™ to all of my new hires. This program creates a boost in production and a different way of thinking all while forcing you to be accountable on a daily basis. This leads to an immediate increase in sales, and it's because of this intensity that you will see so much growth."
---
"I will credit this program for my strong start to the industry hands-down, bar none. The program wasn't just a real estate sales training program, but actually a mindset shift as a true entrepreneur and how to use my time most effectively. I'm going on my 8th closing in my first five months."
---
"If you're looking for a smart, talented, energetic visionary to empower your sales team look no further. Bruce is strategic out of the box thinker who has created a must-have training system for salespeople to find their unique voice in the market. This rock-solid program is one of the best investments you can make for yourself and will propel you to new heights both personally and professionally."
---
"90-Day Sales™ is incredible! I was very touched, moved, and inspired by the progress, breakthroughs, and success that I have seen from the participants in this program. In saying that, I am very grateful for the experience of this program and look forward to a continued partnership in the future."
---