---
---
---
---
Audiences are delighted by Dr. Bruce Lund's unique, energetic, engaging, and refreshing presentations geared around business growth.
---
Book Now!
Media Packet
---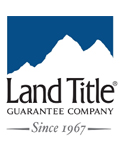 ---

---
"...one of the best sessions I've ever sat in on."
---
Million Dollar Round Table
---
---
---
---
If you're looking for high-energy, high-impact training for your event, look no further. Bruce gives you concepts step-by-step so your attendees can implement right away.
---
Book Now!
Media Packet
---
Captivate your audience greatly.
---
Dr. Bruce Lund delivers world-class presentations that can be customized specifically for your special event to leave your attendees raving.
---
---
All of Bruce's speaking topics can fit into a one-hour training session that will still pack a punch with high-energy and high-impact, which is perfect for lunch-and-learns, keynote sessions, activation events, and much more.
---
Book Now!
---
For a more in-depth experience on any topic, we recommend a half-day event where Bruce can dive deep and unpack the concepts, perform breakout exercises, and answer any questions participants may have.
---
Book Now!
---
If you're looking to fully-immerse your audience with a specific topic, we offer a full-day event where Bruce will breakdown the content, facilitate exercises, answer questions, and hang out with attendees.
---
Book Now!
---
---
5 Love Languages of Business
---
The way you onboard new clients impacts the amount of referrals you receive. In this topic, you'll learn how to drive massive referrals through your customer experience.
---
Book Now!
Read More
---
Customize a speaking topic for your event.
---
We are happy to pull from any of our speaking topics and work with you to customize them to fit the theme of your special event and the message you want attendees to leave talking about.
---
Book Now!
---

---
"Your attendees will appreciate his fresh style and interest in everyone's success."
---
---
For over a decade, Dr. Bruce Lund has trained thousands of professionals all over the country.
---
His coaching journey began as a 25-year old career author and speaker to young professionals. Bruce earned a PhD in Human Performance at age 29, and was hired as program director and professor in the Texas A&M System.
---
He was then recruited back into corporate America as Director of Sales for a top entrepreneur coaching business. The company tripled revenue under Bruce's leadership, growing to a multi-million dollar coaching business in less than two years. During this time, Bruce was also in charge of coaching top producers all over the country as lead business trainer in real estate, mortgage, title, insurance, and financial services.
---
Bruce takes pride in his versatility of coaching top one-percenters, brand-new salespeople, and everything in-between. He does this through a "heart of a teacher" approach using his PhD in behavioral science to accelerate business growth in a fun, dynamic way.
---
Book Now!
Contact Sales
---
Drag the red dot to each stage of Bruce's life to learn more.
---
24
Age 24: Became a graduate teaching assistant at Middle Tennessee University.
25
Age 25: Started writing first book.
27
Age 27: Began speaking to young professionals all over the country on career success.
29
Age 29: Finished PhD in Human Performance.
30
Age 30: Professor and program director in the Texas A&M system.
31
Age 31: Transitioned back into corporate America as Vice President while also coaching top producers in real estate, mortgage, title, insurance, and financial services.
32
Age 32: Grew revenue over 100% into a seven-figure coaching business as VP of Sales.
33
Age 33: Launched 90-Day Sales Manager which has become one of the fastest growing sales training programs in the country.
35
Age 35: Build a 90-Day Sales movement for entrepreneurs focused on IMPACT.
Upcoming Events
Events Search and Views Navigation
There were no results found.