---
---
---
Audiences are delighted by our unique, energetic, engaging, and refreshing presentations geared around business growth.
---
Book Now!
Media Packet
---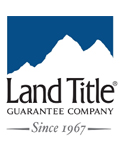 ---
"...one of the best sessions I've ever sat in on."
---
Million Dollar Round Table
Captivate your audience greatly.
---
We deliver world-class presentations that can be customized specifically for your special event to leave your attendees raving.
---
---
---
All businesses should have a plan of attack every quarter to build sustainable growth. In this keynote, we establish a 90-day sales plan tied to a dominant sales focus with tangible outcomes.
---
Book Now!
Read More
---
---
Turn Your Pitch into Money
---
People don't buy what you do, they buy why you do it. In this presentation, we dive deep into the 6 steps to create your own "sales pitch" that will attract vs. chase prospective clients.
---
Book Now!
---
---
Fortune is in the Follow-Up
---
87% of the time, prospects use the first person that calls them back. In this topic, we reveal our powerful and consistent 10-touch follow-up system that drastically increases speed-to-close ratios.
---
Book Now!
---
Customize a speaking topic for your event.
---
We are happy to pull from any of our speaking topics and work with you to customize them to fit the theme of your special event and the message you want attendees to leave talking about.
---
Customize Now!
Contact Sales
---
For over a decade, Dr. Bruce Lund has trained thousands of professionals all over the country.
---
His coaching journey began as a 25-year old career author and speaker to young professionals. Bruce earned a PhD in Human Performance at age 29. He was hired as program director and professor in the Texas A&M System.
---
He was then recruited back into corporate America as VP & Director of Sales for a top entrepreneur coaching business in the Southeast, helping grow revenue 120% into a million-dollar company in less than two years. All while coaching top producers all over the country as a sales trainer in real estate, mortgage, and financial services.
---
Book Now!
Contact Sales
---
Drag the red dot to each stage of Bruce's life to learn more.
---
24
Age 24: Became a graduate teaching assistant at Middle Tennessee University.
25
Age 25: Started writing first book.
27
Age 27: Began speaking to young professionals all over the country on career success.
29
Age 29: Finished PhD in Human Performance.
30
Age 30: Professor and program director in the Texas A&M system.
31
Age 31: Transitioned back into corporate America as Vice President while also coaching top producers in real estate, mortgage, title, insurance, and financial services.
32
Age 32: Grew revenue over 100% into a seven-figure coaching business as VP of Sales.
33
Age 33: Launched 90-Day Sales Manager which has become one of the fastest growing sales training programs in the country.
35
Age 35: Build a 90-Day Sales movement for entrepreneurs focused on IMPACT.